back to Documentation-Overview
Solo exhibition in "Galeria Riwoletto", Osterholz-Scharmbeck, 1996 (Press-articles)
Invitation: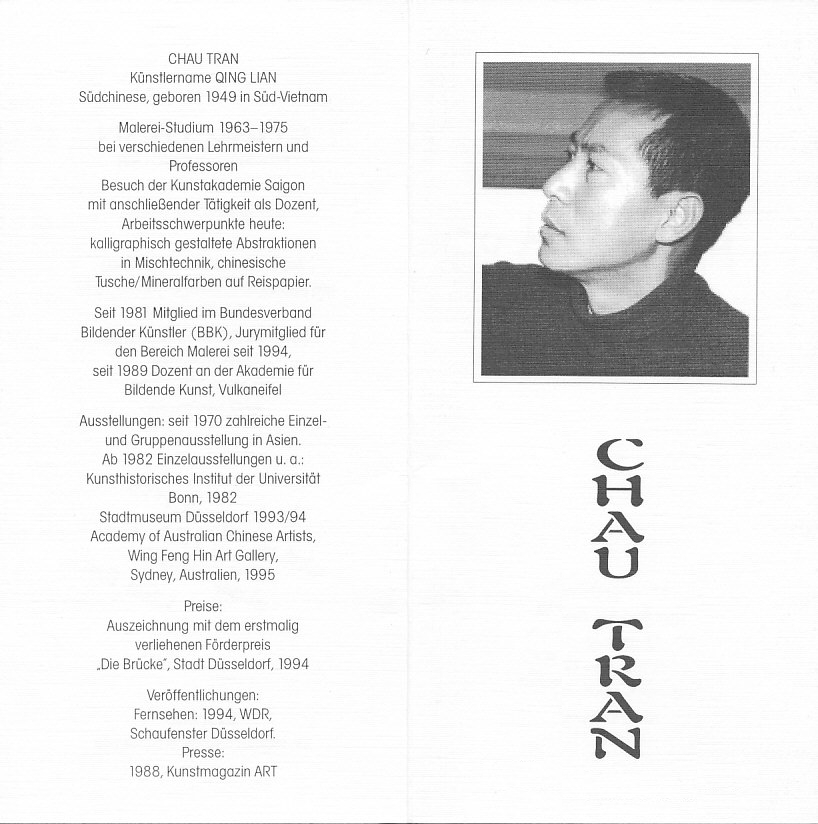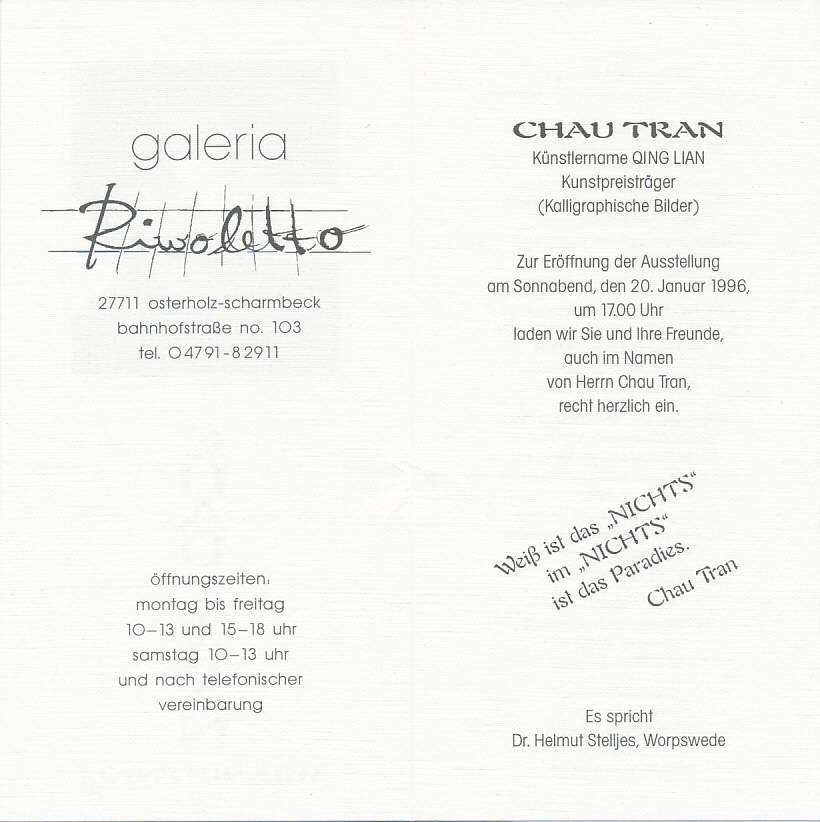 "Nordkurier" - January 20th 1996

"Chau Tran shows his works"
"Chinese art of writing is the basis for his creative power"

"Wümmezeitung" - January 22nd 1996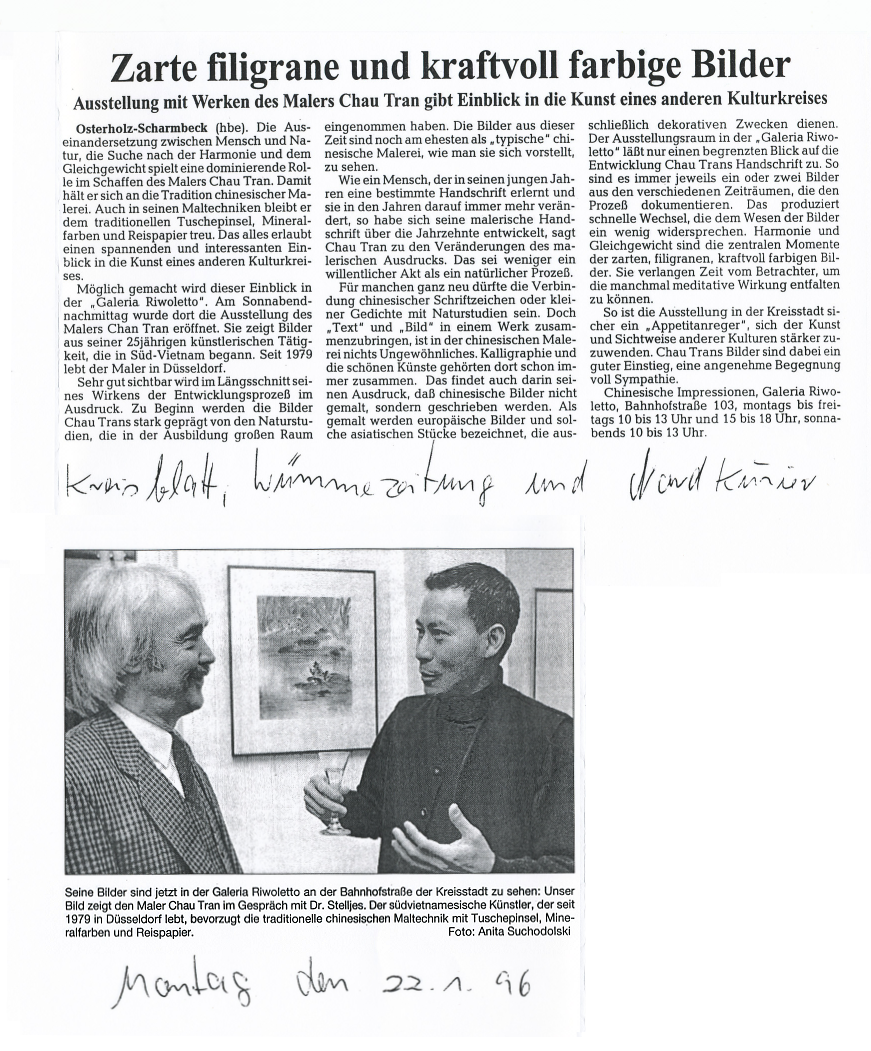 "Delicate, filigree and powerful chromatic pictures"
"Exhibition with works of the painter Chau Tran delivers insight into another cultural area"
photo: His pictures can now be seen in the "Galeria Riwoletto" located in the Bahnhofstraße of the district town. Our photo shows the painter Chau Tran talking to Dr. Stelljes. The south-vietnamese artist lives in Düsseldorf since 1979 and prefers the traditional chinese painting techniques with inkbrush, mineral colours and ricepaper.
"Kreis-Anzeiger" - January 24th 1996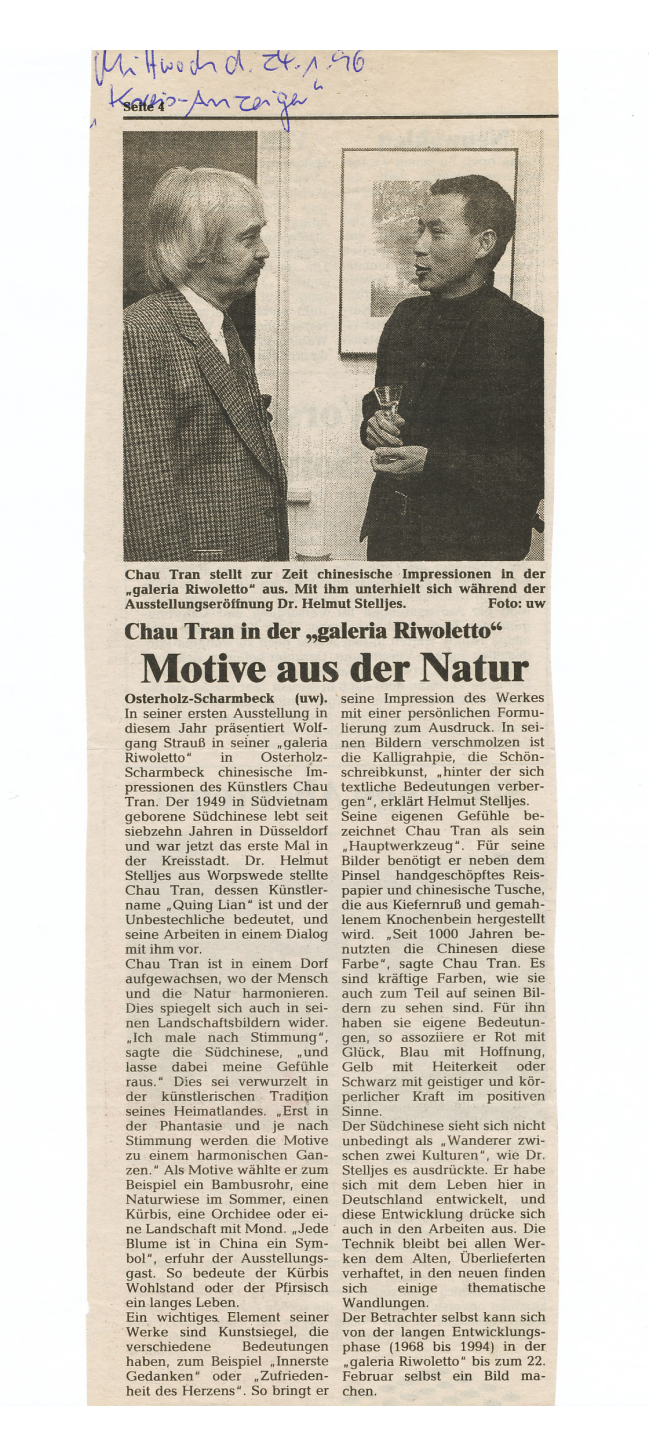 "Chau Tran in the "Galeria Riwoletto"
"Themes from nature"
photo: Chau Tran currently exhibits chinese impressions in the 'Galeria Riwoletto'. During the opening of the exhibition Dr. Helmut Stelljes talked to him.
back to Documentation-Overview