back to Documentation-Overview
Trio-Exhibition in "Kulturwerk des BBK" NRW, Region Düsseldorf, 1986 (Photo-Archive)
see Press-articles referring to the exhibition under Documentation/Press-articles
Poster in size DIN A1 (59,4 x 84,1 cm):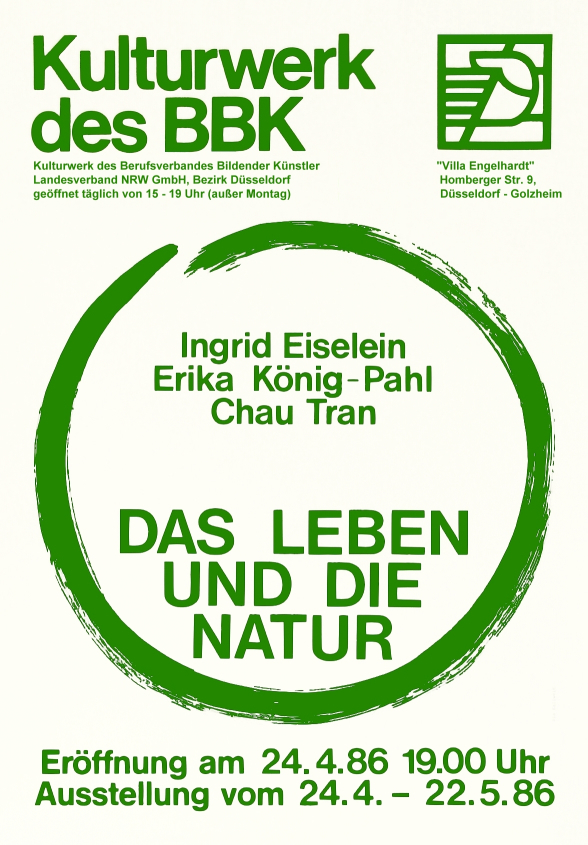 Invitation: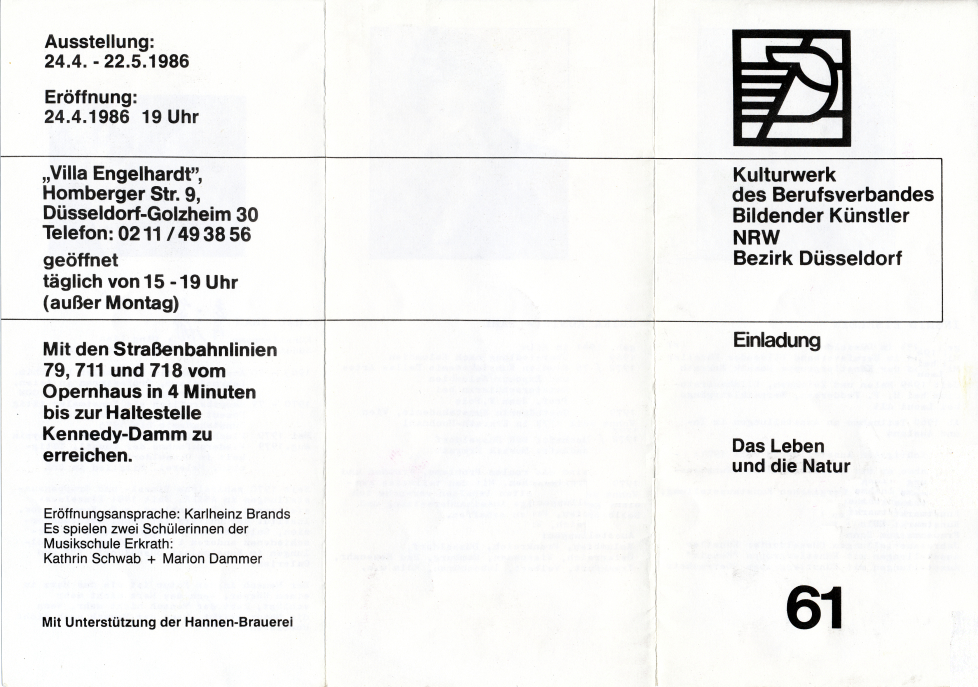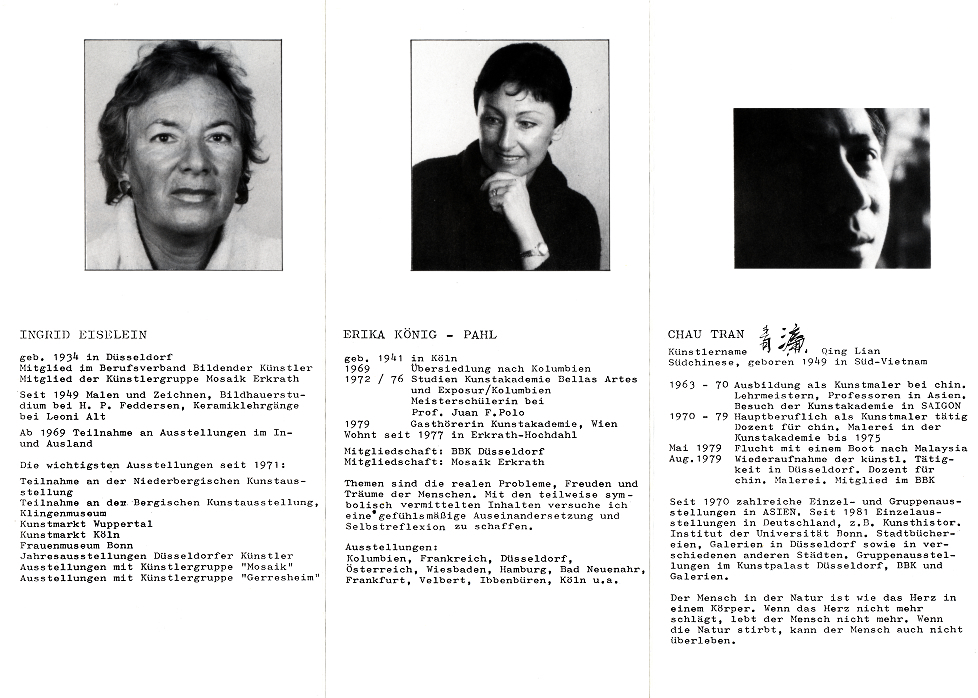 Opening on April 24th 1986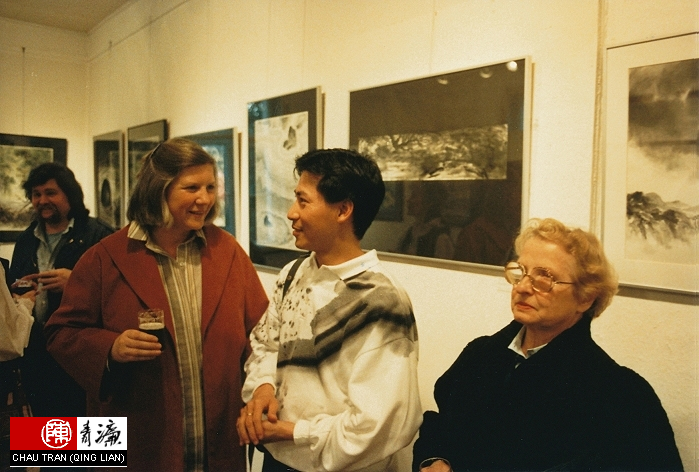 Chau Tran (Qing Lian) receives guests in his exhibition-area in "Kulturwerk des BBK NRW, Bezirk Düsseldorf". He wears a self-designed black and white sweatshirt.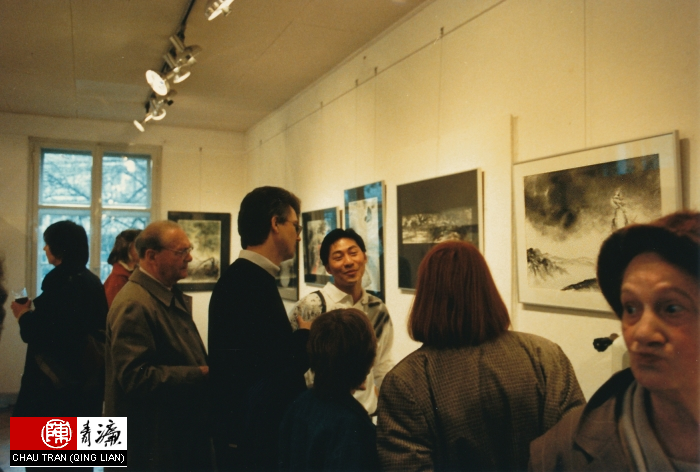 Discussion in front of two pictures: "light, air, water and earth" (left) und "On the battlefield" (right)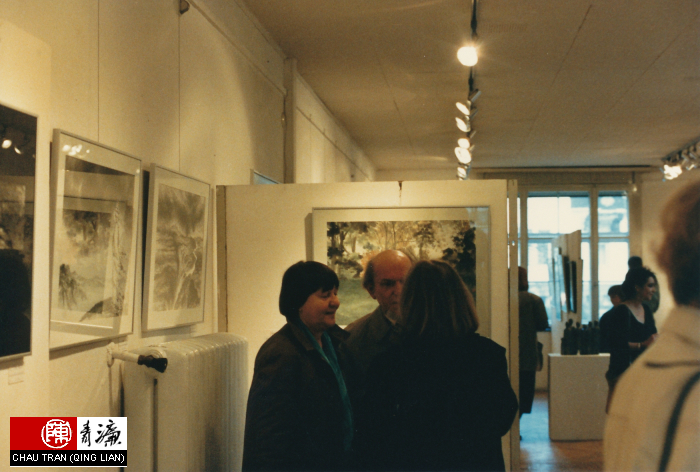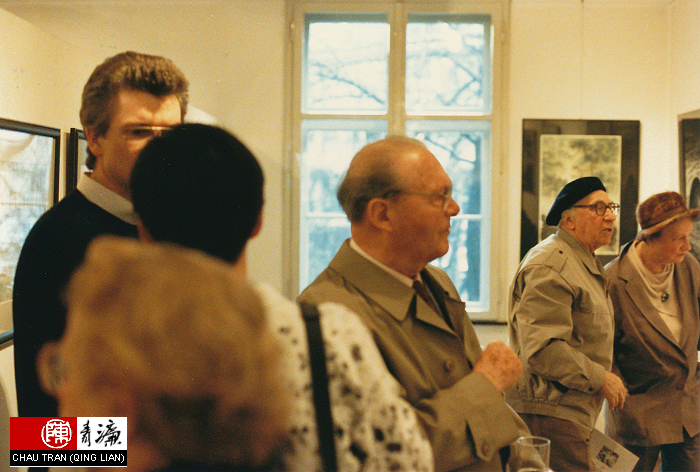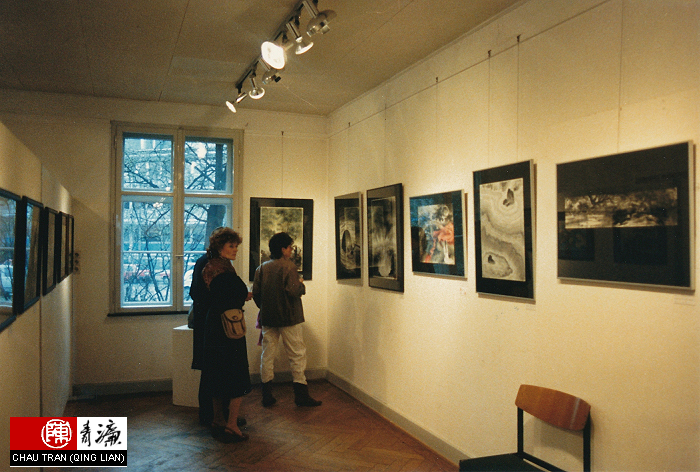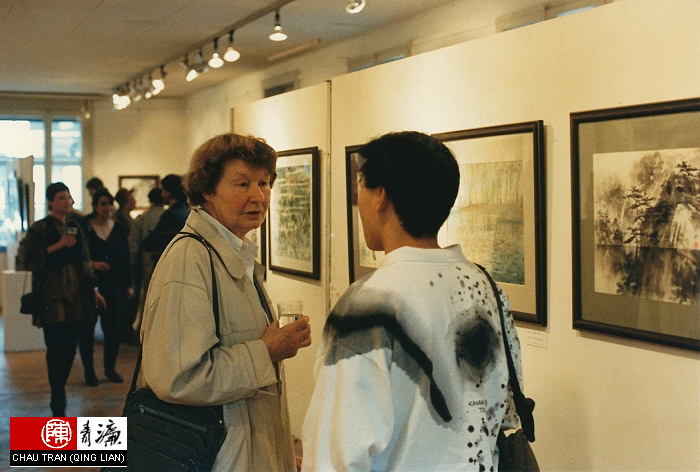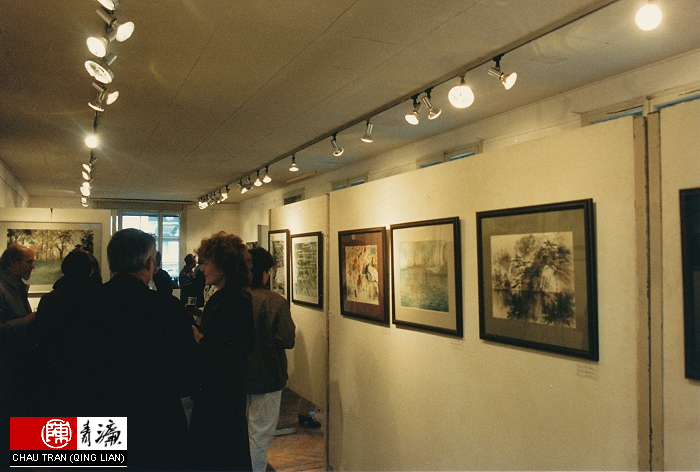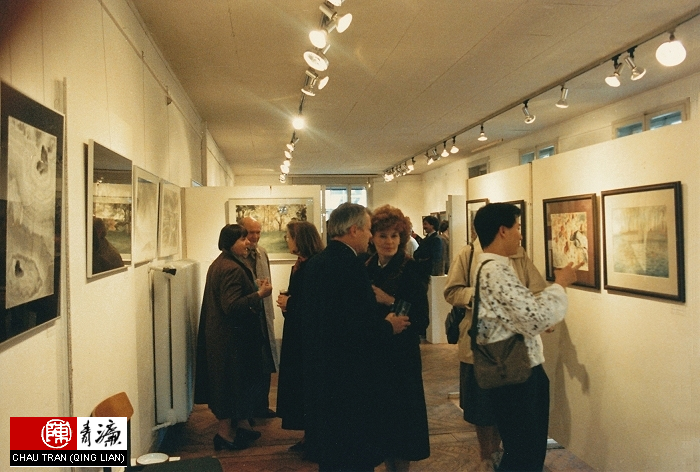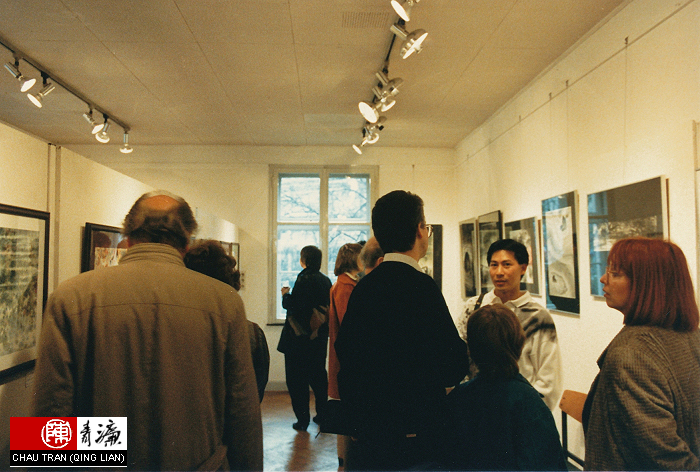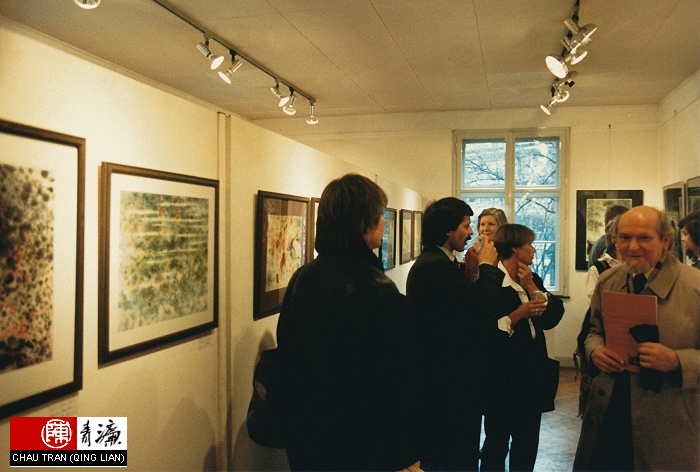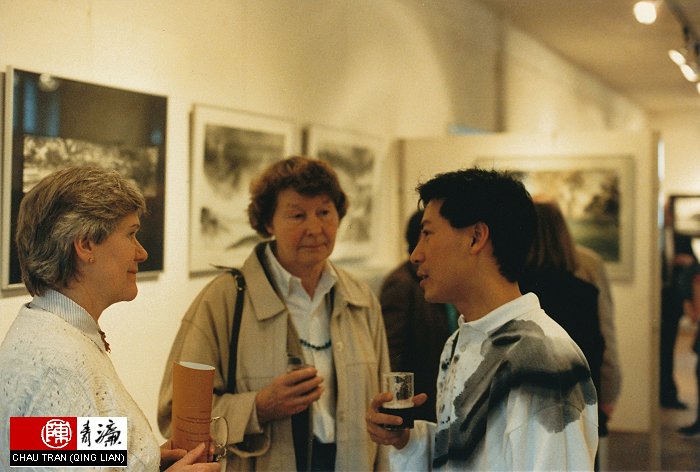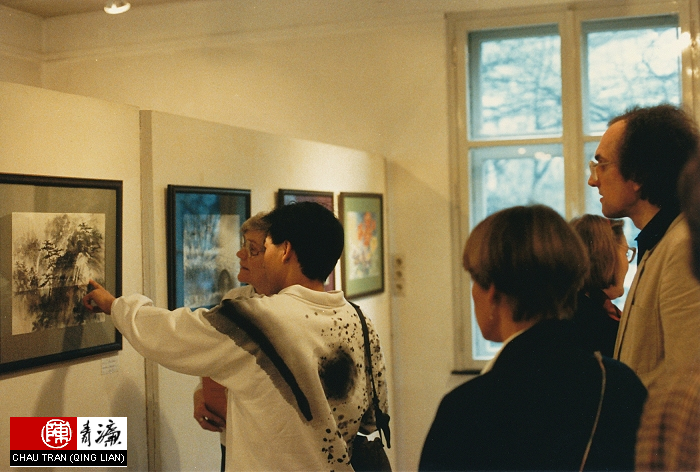 In front of the picture "cutout"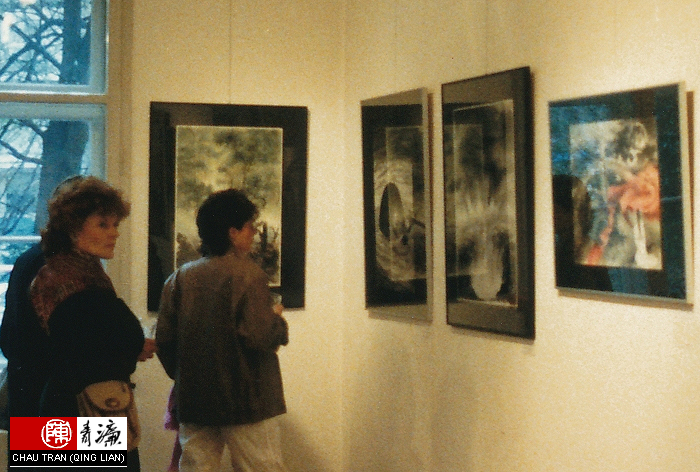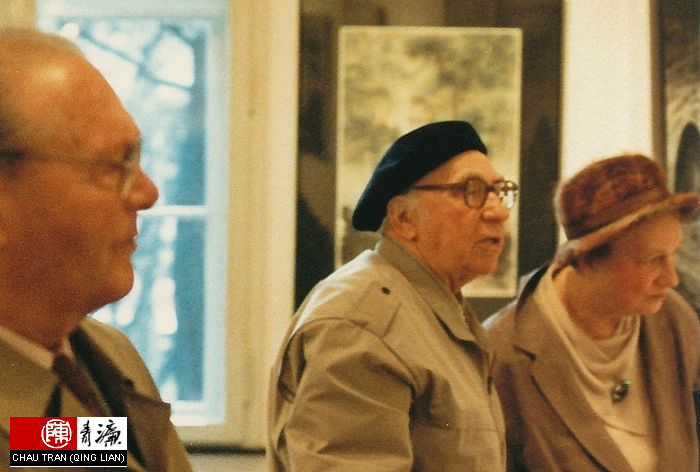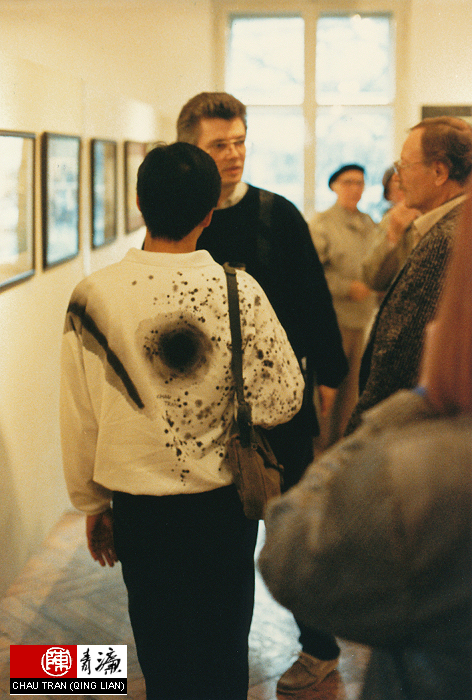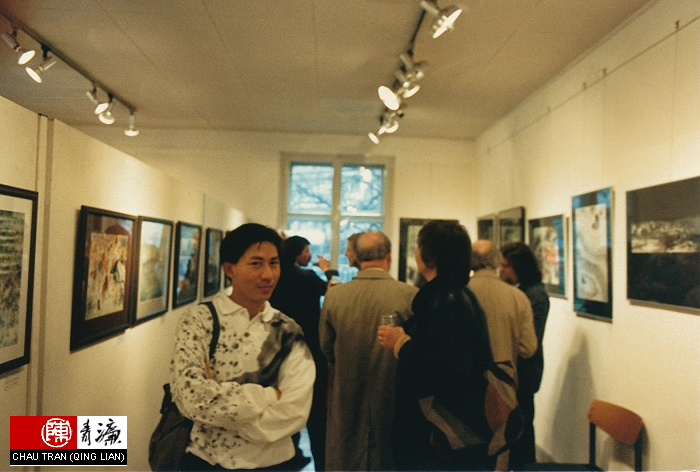 see Press-articles referring to the exhibition under Documentation/Press-articles
back to Documentation-Overview